Providing an innovative high quality pencil with new thought & wonderful writing experience that makes a world more green.
An Overview:
Omax Industries

is India's first leading

manufacturer/introducer/supplier

of recycled paper pencil with brand

"ECO'S"

. This innovative achievement/expertise obtained by spending many years in R&D based production along with continue modification & technical development in each machinery by our expert team under well equipped infrastructure facility. Our high quality paper pencil available in variety of range like ECO'S Kids/Classic/Ever for schools, offices, colleges and almost all sectors where writing is required without harming trees as our pencil is made from recycled paper, not from a wood. Our paper pencil is more advantageous than wood pencil almost in all aspects such as even on low cost, no breakage while sharpening/resharpening and writing. Each & every pencil passes trough various quality control stages, provides you wonderful experience with all ideal and unique features.
Why

Eco's

paper pencil
82000 trees cut down every year to produce 14 billion traditional wood based pencils in the world. Wooden pencils are the result of heavy deforestation, thus increasing environmental harm and damage resulting in disturbance of our natural resource.
A small change - benefits:
Making a small change by using

Eco's

tree saver paper pencil can have a large environmental effect over time. Wherever possible, by using products made from recycled material, we are doing our part to save our precious natural resources, decrease the waste stream, and promote recycling of one product into another.
Also, it helps your children to get aware about a concept of saving trees for them and for the next generation, simply by their daily educational utilized product - Eco's paper pencil.
Qualitative mfg. process difference between paper and wooden pencil:
Wooden pencil manufacturing process:
From many decades, wood pencil made by old

Sandwich method

. Here, two parts of wood are grooved; hence the graphite fits snuggly in. Gum is then applied and the two parts of wood are fixed together. The main disadvantage is that there is almost always an air gap between the two pieces of wood and the graphite. So, when a pencil dropped, its graphite vibrates. Then this vibration resulting the delicate and brittle graphite to easily snap. Thus, when you sharpen a wood pencil, you will have problem with the graphite being broken mostly. Thus, you waste time in sharpening; often resharpening and you lose a long chunk of your pencil.
Paper pencil manufacturing process:
Using our technically modified & developed machinery, a special

Roll-on method

tightly wraps the piece of recycled paper around the graphite, leaving no vibration gaps or trapped air inside the pencil (various layer of paper rolled on graphite). A specially formulated adhesive binds the paper together into a cohesive core that is hard as wood. If you dropped it, don't worry! the centered graphite wouldn't break due to high shock absorption capacity of paper (soft) material than wood (brittle) material. No presence of flaky, broken graphite means that ECO'S paper pencils generally last longer than ordinary wood pencils. Our pencils sharpen very easily and last longer than wood pencils means saving money, time, and most importantly; the earth's precious natural resources.
Want more better understanding with pictures? Please refer our comparison chart of ECO'S paper pencil v/s wooden pencil.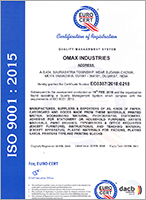 Get in touch with us